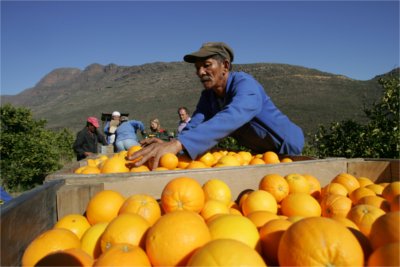 Navel Oranges, Valencia Oranges, Lemons and Naartjies (Mandarines) are grown. The oranges, lemons and naartjies are sold to the organic box schemes in Cape Town and surroundings. Every Monday and Tuesday the orders for the week are harvested and packed and send to Cape Town from Clanwilliam with an overnight courier. The consumer normally gets the fruit within two to three days from harvesting.
Some citrus fruit is also send by airfreight and seafreight to buyers in Dubai. Dried organic Lemon Zest or Lemon peel is also supplied to spice companies in Cape Town. The lemons are hand peeled and the peels are then sun dried on nets whereafter it is then milled and sieved.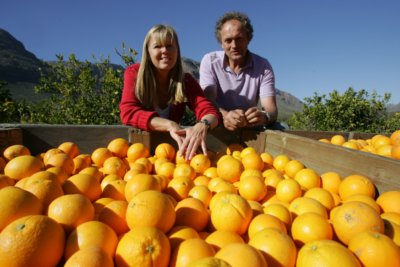 The Citrus fruit has an exceptional and intense fruity and sweet taste which can be attributed to the organic growing method as well as the specific micro climate in the valley.
Harvest time starts with the Washington Navels in May and ends with the Valencias in November.